Business owners, directors, senior business leaders, public sector executives and boards of directors all need advisors from a cross-section of skills and experience.
Cybersecurity is often absent from many high-level business discussions often because it is misunderstood as a technology function and is buried under an organisation's technology reporting layer.
Having an experienced senior leader talking about cybersecurity governance, cybersecurity risk, cybersecurity controls and information security legislative compliance at the executive level enables enterprises to make more informed decisions about their investment strategies to protect business longevity.
Sypha Security has advisors who are experienced cybersecurity professionals and leaders who have successfully influenced executive leadership teams in focusing resources on cybersecurity initiatives that ensure the longevity of an organisation.
Advantages of an Advisory Service
Counsel
Gain valuable insights into cybersecurity, why it is important to be considered at the board level and how investing in cyber strategies will protect the longevity of the enterprise. Organisations will be able to draw on the deep knowledge and experience of our advisors who have decades worth of experience gained working and advising within this domain.
Competitive Advantage
Every organisation seeks to get the edge on its competitors through the development of a SWOT analysis, building strategic partnerships, developing reputation and brand awareness and more. However few organisations realise that cybersecurity provides a unique opportunity to get ahead of the competition and even flourish.
Strategic Direction
Cybersecurity needs to be included at the enterprise level and form the foundation of all enterprise strategic drivers. Many organisations struggle to survive after a major cybersecurity incident and including cybersecurity planning at the enterprise level will ensure cybersecurity preventative programs are adopted and funded ensuring the longevity of the organisation.
James Munro
CSO | Founder | Director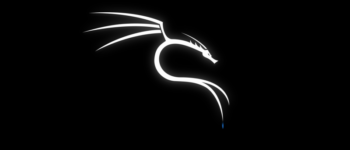 James has over two and a half decades of experience in information technology and cybersecurity working across multiple industry sectors on enterprise technology and cybersecurity transformation and maturity initiatives.
He currently provides cybersecurity governance advice and strategic direction to senior and executive leaders across private enterprise, state and federal government entities.
James currently holds and maintains a federal government clearance.